Writings of Anthony Buccino
---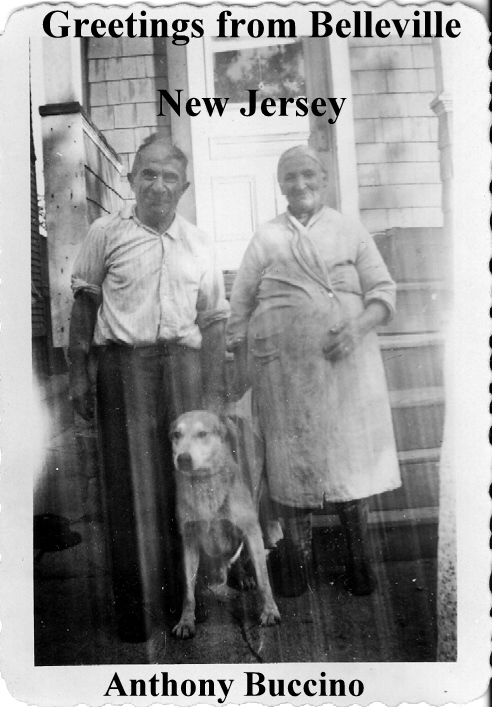 Greetings From Belleville, New Jersey
Belleville native Anthony Buccino has collected in this book his favorite and your most-requested writings about life and growing up in Belleville, New Jersey.
Greetings From Belleville New Jersey, Collected writings is Buccino's fourth collection of essays but the first wholly dedicated to his writings about Belleville.
More than forty essays and reflections on everything from junior high school bullies to selling pretzels for Ed Strat (Belle Maid) at Belleville High School football games at Municipal Stadium.
This collection includes the NJ-SPJ Excellence in Journalism award-winning pieces Don the TV man, Penny Candy from the Corner Store and Gary's English Racer vs. My Schwinn.
Buccino's first collection of Belleville-only writings
Amazon.com and Kindle and Nook
Don't have a Kindle eReader, download a free reader to your PC or smart phone.
---
---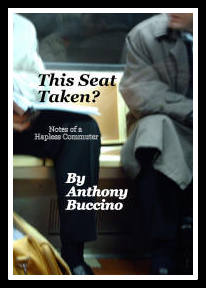 This Seat Taken?
Notes of a Hapless Commuter
By Anthony Buccino
If you ever commuted to work, you'll enjoy reading Anthony Buccino's latest collection This Seat Taken? Notes of a Hapless Commuter about the joys and follies of getting to and from work in the city using metropolitan public transit. Get the book now.
Paperback Nook Amazon.com Kindle
New and collected writings
---
D-Day Ohio:
A Re-Enactment of the Normandy Invasion
At Lake Erie in Conneaut, Ohio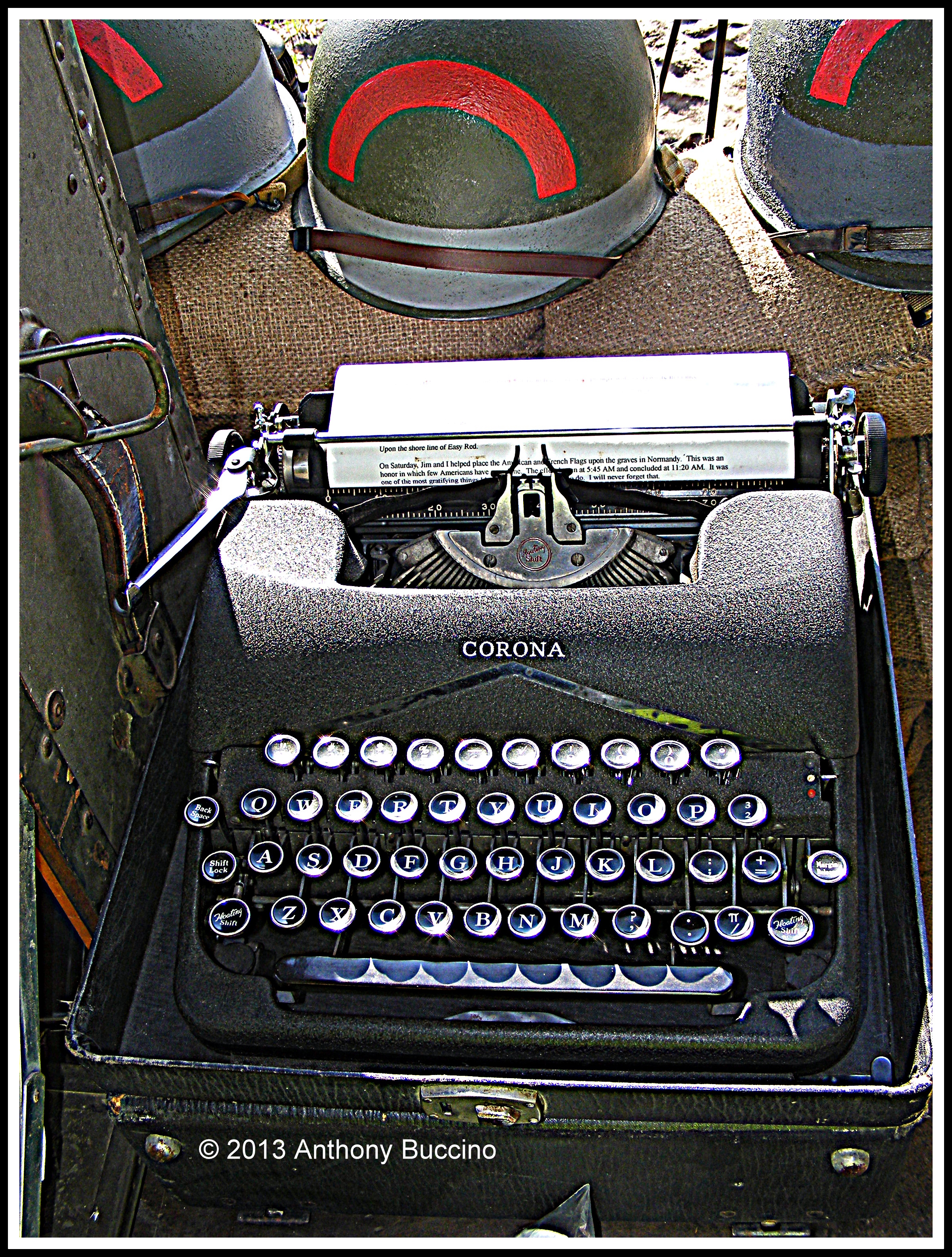 D-Day Conneaut brings together the die-hard re-enactors (most will sleep in their bivouac during the event) with vendors of nearly everything a collector needs from belt buckles and canteens to steel-pot helmets (for various armies) and a replica side-car motorcycle.
Anthony Buccino joined nearly 20,000 re-enactors and visitors at 2013's gathering on Aug. 16 and Aug. 17 on the shore of Lake Erie at Conneaut Township Park in Conneaut, Ohio.
The re-enactors recreated the camps, the training and carnage of the D-Day landing on Normandy beaches in France on June 6, 1944.
Read his account of D-Day Ohio in Ashtabula Living Magazine.
Buccino also researched and met local veterans of the D-Day invasion. He has written about survivors and the fallen from Belleville and Nutley, N.J. Between the two small northern New Jersey towns, at least 70 young men perished in the Normandy invasion of Fortress Europe and V-E Day. Nutley lost 92 sons who died in WWII. More than 110 Belleville sons died in WWII.
Here are links Buccino's D-Day and World War II research.
---
Ashtabula, Ohio A few writings about the city on the Lake
---
Join Amazon Prime - Watch Over 40,000 Movies
---
NEW & RECENT:
Hold the Flowers, It Might Snow
When cherry blossoms bloom in Belleville Park, it's time
to put away the snow blower. But this year, things have changed.
Whatever happened to George Carlin's stuff?
Actually, I don't care what happened to his stuff.
His stuff was crap.
My 14-Year-Old Self Came in the Mail. Should I Open?
A large brown envelope arrived recently. It contained copies of letters I wrote to
Mary when we were 14. Shall I leave it sealed and keep safe whatever memories
of those times that still swirl and swell in my grey matter?
This whole beach thing, changing, badges, outside shower,
was alien to me. I might as well have been from Wisconsin
for all the time this Jersey boy had spent down the shore.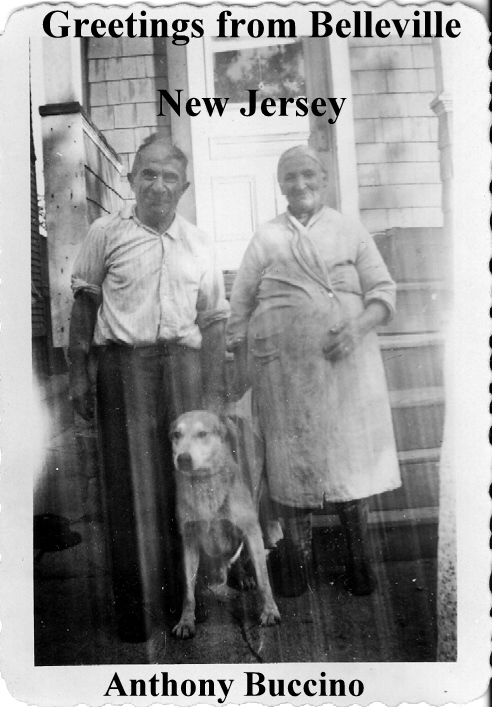 How many times have riders looked north from NJ Transit
and PATH trains and guessed at the real name of Fraternity Rock
rising from the ancient forest turned dump turned swamp.
There are always people milling at Port Authority bus terminal.
They sit around, read newspapers, have coffee or wait
to buy a winning lottery ticket out of this rat race.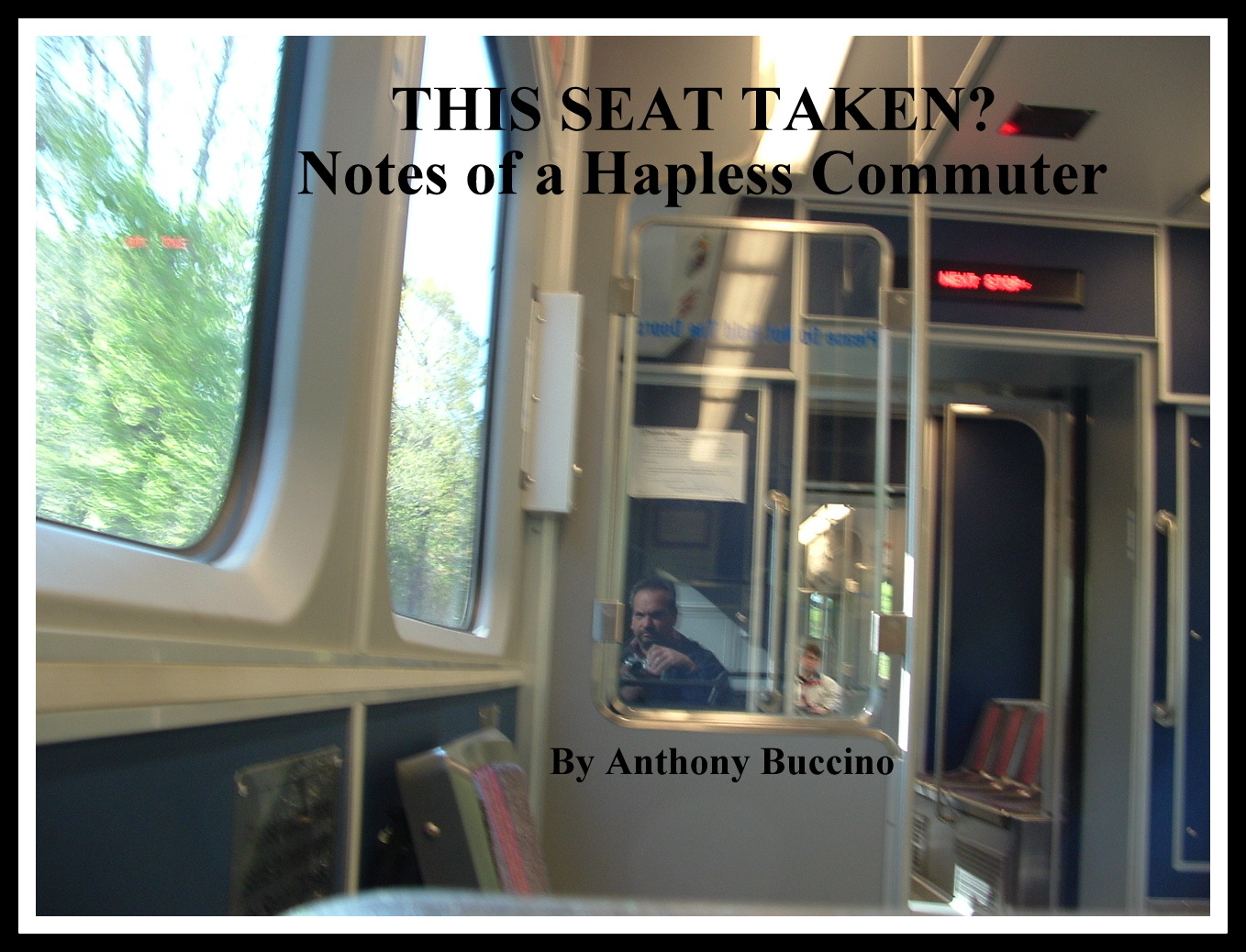 Auto Recall of Long-Gone Jalopies
The first car I bought was a 1963 VW Bug in 1972.
I wanted that old gray car so bad it didn't matter to me
that I couldn't handle a clutch or drive a shift.
My Super Bowl Tradition: Psyching
Up for the Carpenter Bowl
Invoking his 40 years of woodwork, windows and framing,
I channeled a sliver of Dad's ingenuity and got that door open.
"Cancel the 9-1-1 call, Honey," I called, "I'm out!"
---
---
The Party Line
The advent of our home fax machine turns quickly
from blessing to curse to curse words.
But at least the dog is happy.
Donald Duck Hit the Hay, X-Ray
How on earth did our grandparents tolerate coded messages
on their answering machines back in the 1950s, '60s and '70s?
Those folks had the pioneer spirit.
---
---
Two boys can always get along, but a third
usually means something's going to get out of kilter.
And so it was that day in the first half of the block on Carpenter Street.
Those last weeks of high school seemed nothing more than a blur
of doing time to get the opportunity to get on with life.
It was the sky-high toss of that mortar board
that signaled the beginning of real life.
I never had much love for school. I was ready to drop out
in second grade but somehow hung in
so I might enjoy going to high school class reunions.
The Meek Shall Inherit the Earth. Psalms 25:8
For a while, anyway
---
Jean Shepherd: What You Don't See On The Radio
Shepherd dazzled the audience with a proficient
demonstration of marching band routines
saying, "See, that's the stuff you don't see on the radio!
---
---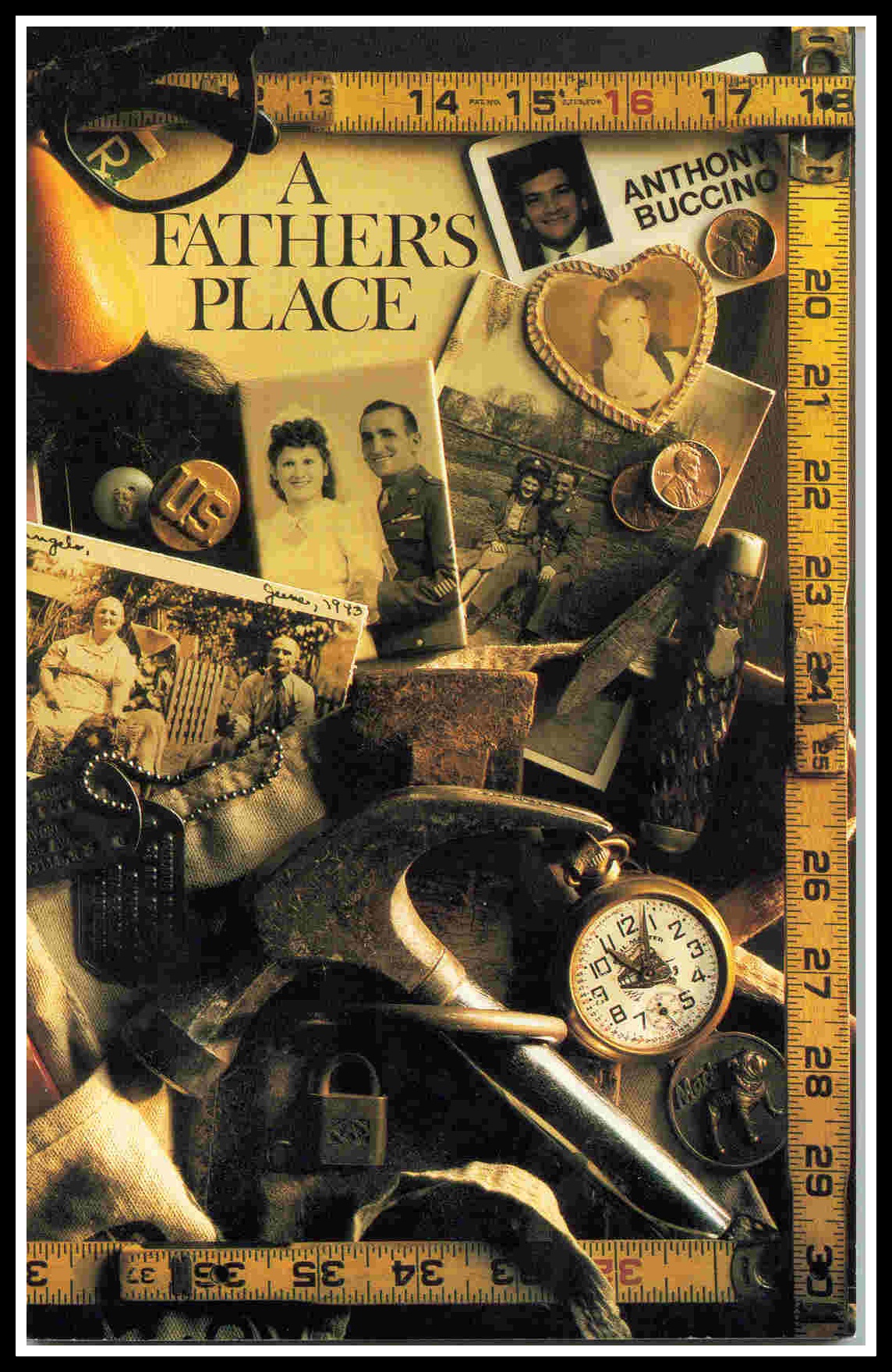 A Father's Place - An Eclectic Collection
Belleville and Nutley in the Civil War
Belleville Sons Honor Roll - Remembering the Men Who Paid for Our Freedom
Greetings From Belleville, New Jersey collected writings
Martha Stewart Doesn't Live Here Anymore and other essays
Nutley Sons Honor Roll - Remembering the Men Who Paid for Our Freedom
Rambling Round - Inside and Outside at the Same Time
Retrieving Labrador Days dog tales in prose and verse
Canned, Booted, Bumped, Downsized
Collect 'em all!
---
---
New Jersey author Anthony Buccino published more than fifteen books including four essay collections, three military history books and seven full-length poetry collections. He has been called '"New Jersey's Garrison Keillor" or something to that effect.' His stories of the 1960s earned a SPJ-NJ Excellence in Journalism award. His transit blog on NJ.com earned a SPJ-NJ Excellence in Journalism award. His poem At The Vet has been nominated for the Pushcart Prize.