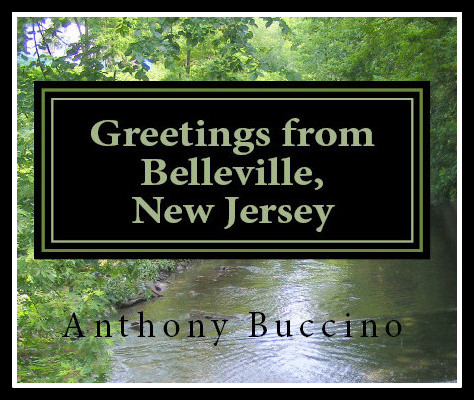 Belleville native Anthony Buccino has collected his favorite and most-requested writings about life and growing up in Belleville, New Jersey.
This is Buccino's fourth collection of essays but the first wholly dedicated to his collected writings about Belleville.
Greetings From Belleville, New Jersey - Collected writings includes more than 40 essays and reflections on everything from junior high school bullies to selling pretzels for Ed Strat at Belleville High School football games at Municipal Stadium.
Buccino writes about those duck-and-cover drills in elementary school, junior high school bullies, and high school joy riding to Monk's Castle and Albino Village. Spanning six decades, this collection shares the bitter and the sweet, all in an ultimate tribute to growing up in this middle class township in northern New Jersey.
Buccino writes with clarity and humor in his columns about growing up in the second half of the 20th century. He has been called "New Jersey's Garrison Keillor or something to that effect." His writing about life in northern New Jersey has been published in area newspapers, Belleville Patch, NJ Voices, Baristanet and other publications.
Available on Kindle, Amazon.com and Nook
---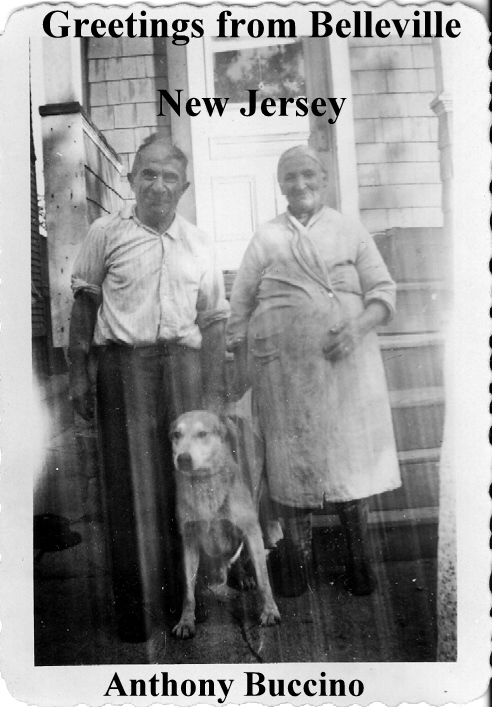 "The author gives a heartfelt glimpse into life in his hometown. It will appeal most to others from similar places, but the nostalgia and reminiscence will appeal to all readers who long for the home and life of their youth....
"The author's writing is friendly and easy to relate to, but sometimes he spends too long discussing things in depth that most readers are already familiar with (like defrosting early electric freezers). The author's friendly voice sounds like a neighbor swapping great stories on the back porch. Readers feel like they know the author, his family, and his town.
"The author's casual voice occasionally lends itself to informal grammar and word usage. While many, many details have the ring of familiarity, the author also brings out the unique aspects of his own experience. The author's humor, thankfulness, and openness are the book's greatest assets. The cover image suggests a more rural life than the small town setting depicted in the book."
-- Judge, Writer's Digest 21st Annual Self-Published Book Awards
---
Table of contents
Waiting for Jerry the ice cream man
The pipeline under the power lines
Rainy day children of the summer
Gary's English Racer vs. My Schwinn
Chasing the mosquito man
Air raid drill memories
Penny Candy from the Corner Store
After the Titanic
Moving down Meacham hill
Pizza for dinner, so very rare
The first robin of spring
Bellwood Crier has-been
Summer peaches in the Rambler
Billy Newtner's bus rides
Yellow cracker school days
Selling pretzels at high school football
Job rock in prose
Peter Pan Revisited, again
Back to school, institutional green
Just another day on Police Beat
Memories of Brookdale soda
Brown bagging lunch through the years
Scouts hike over mountain in search of nudist camp
Bob Dylan in Belleville
Flashback, summers and Suntan Lake
No Christmas
How many hammers is enough?
A father's place
My generation
On outliving two classmates
Monk's castle joyrides
Do we ever stop missing our folks?
Married to a Christmas nut
Of Taylor ham, skorpers and Ashtabula
Who is Brother, who is Uncle Bim?
At Spatola's Home for funerals
Strangers in old photos
Counting change
Editor imprisoned in Town Hall
School 10 students surprise Belleville scribe
Remembering a Belleville 'Red Tail' pilot
Italian American roots in Belleville, Nutley
Thankful for growing up in old Belleville
Links subject to change