New Jersey author Anthony Buccino published more than fifteen books including four essay collections, three military history books and seven full-length poetry collections. He has been called ' "New Jersey's 'Garrison Keillor" or something to that effect.' His poem At The Vet has been nominated for the Pushcart Prize.
Buccino's blog posts won two 2014 Society of Professional Journalists Excellence in Journalism Awards in Online Media Affiliated Blog. His stories of the 1960s and his transit blog on NJ.com earned earlier SPJ Excellence In Journalism awards.
---
Books
by Anthony Buccino
---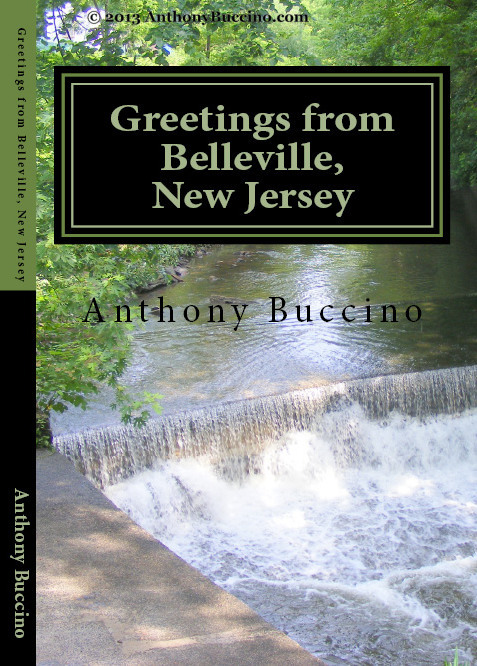 Greetings From Belleville, New Jersey collected writings
Belleville native Anthony Buccino collected his favorite and most-requested writings about life and growing up in Belleville, New Jersey.
This is Buccino's fourth collection of essays but the first wholly dedicated to his collected writings about Belleville. More than forty essays and reflections on everything from junior high school bullies to selling pretzels for Ed Strat at Belleville High School football games at Municipal Stadium. This collection includes the Excellence in Journalism award-winning Don the TV man.
Essays
---
Rambling Round - Inside and Outside at the Same Time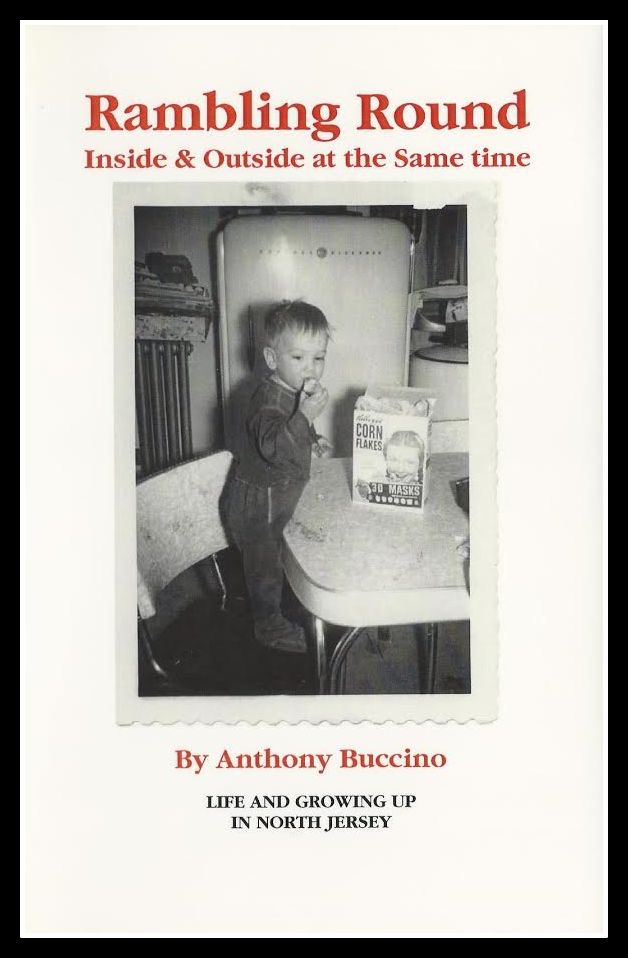 Anchored in New Jersey, Buccino pays tribute to the unique Garden State Parkway toll road, but you don't have to be from NJ to enjoy this collection.
The best of Buccino's humor and homage to living life every day, with tongue firmly in cheek, in the Garden State. Buccino's been called "New Jersey's Garrison Keillor, or something like that."
Essays
Note: Book covers, content and price vary by edition
---
Retrieving Labrador Days dog tales in prose and verse
Stories and verse about each of his three Labrador retrievers and some of the other dogs and people whose lives they touched.
Essays and Verse More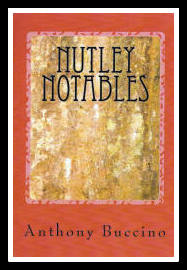 Nutley Notables
The men and women who made
a memorable impact on our hometown,
Nutley, New Jersey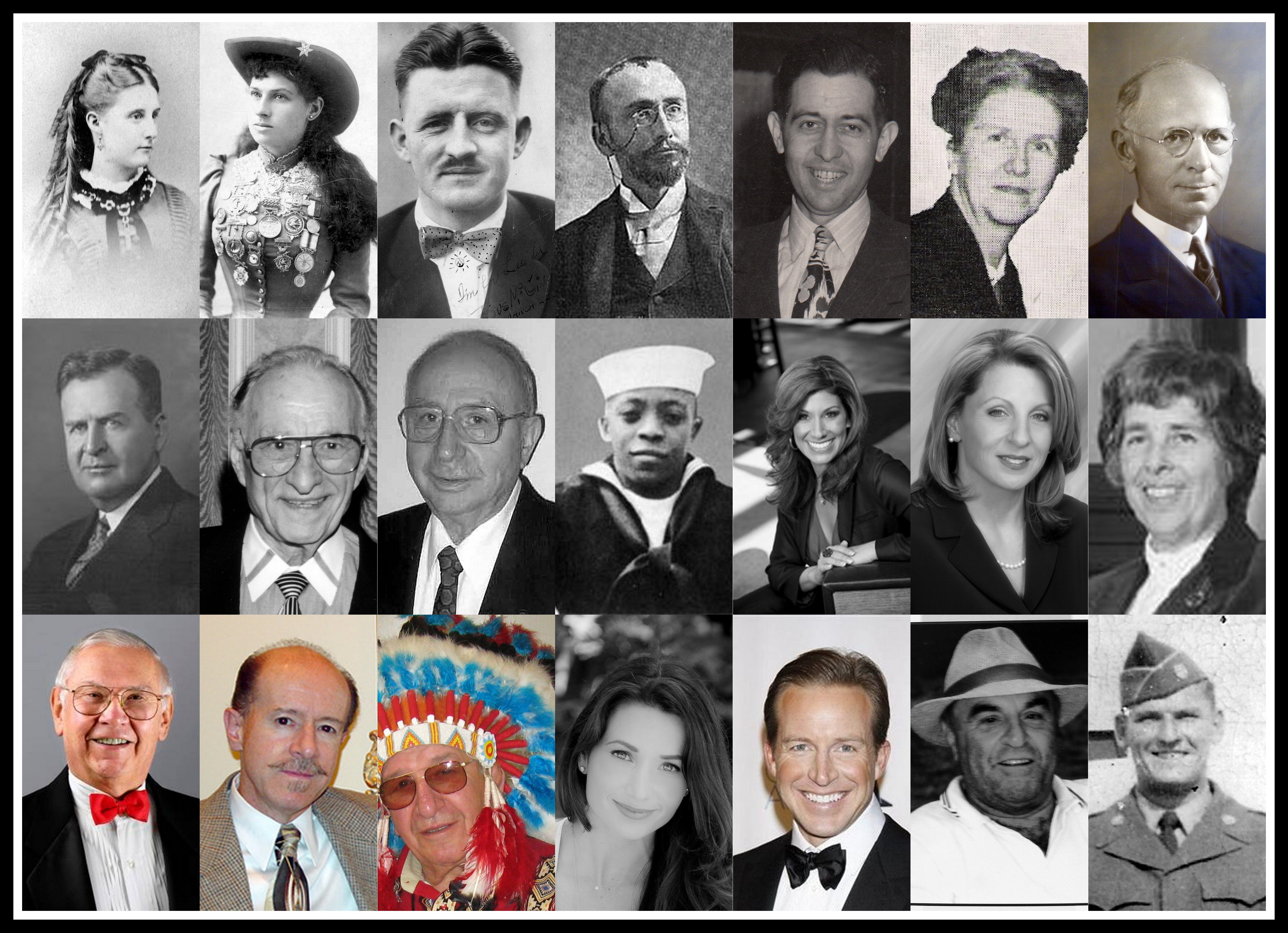 By Anthony Buccino
7 P.M. March 5, 2015
Nutley UNICO
Nutley, N.J.
7 P.M. March 19, 2015
Nutley Historical Society, 65 Church Street, Nutley, NJ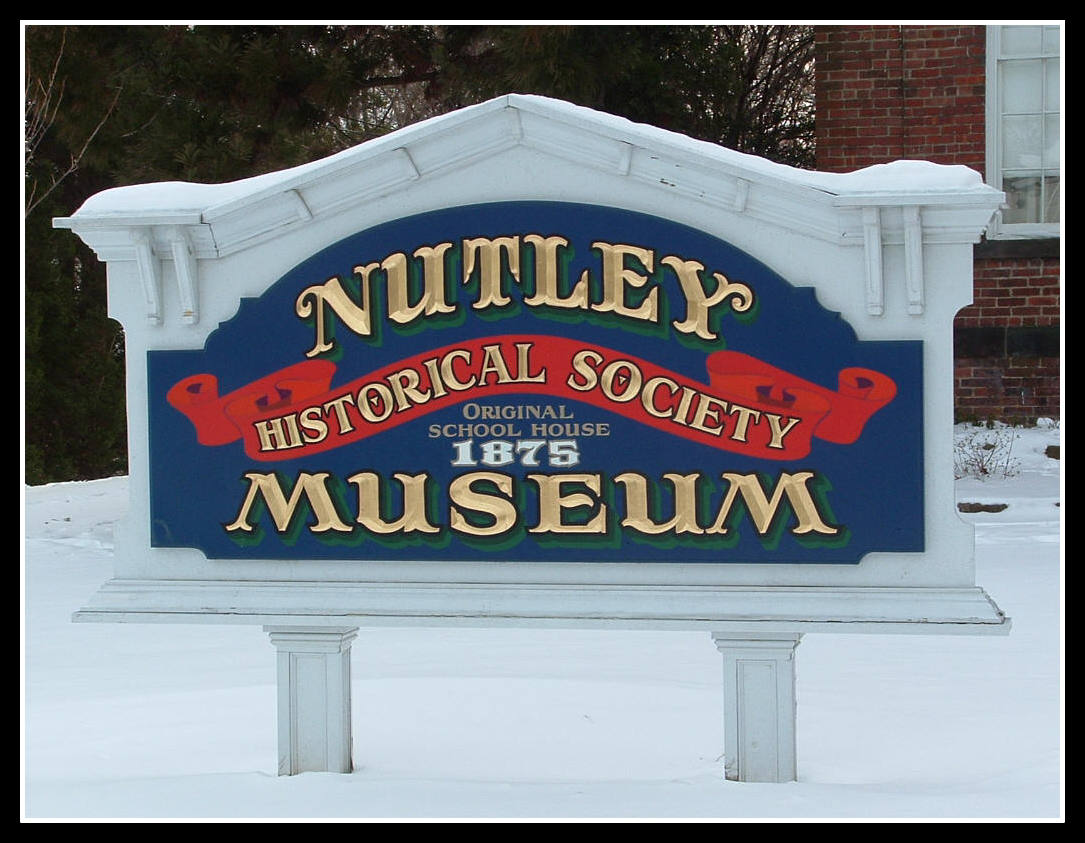 4 P.M. TO 8 P.M. MARCH 26, 2015
Buccino will sign and sell books at Nutley Expo, Nutley Parks and Recreation Building, 44 Park Avenue, Nutley, N.J.
2 P.M. April 11, 2015
93 Booth Drive, Nutley, N.J.
Latest Updates on Book Signings
---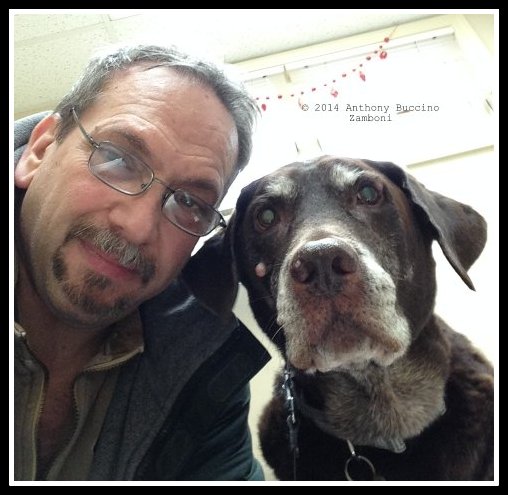 ---
Amazon.com Links
A Father's Place - An Eclectic Collection
This Seat Taken? Notes of a Hapless Commuter
Nutley Notables: The Men and Women Who Made a Memorable Impact on Our Home Town, Nutley, New Jersey
Canned booted, bumped... sacked, unemployed
Yountakah Country - A Poetic View of Nutley, Old and New
---
''New Jersey's 'Garrison Keillor' '' **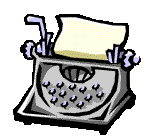 ** "... or something to that effect"
ANTHONY'S WORLD
Anthony Buccino
Writer - editor author
---
---
Books for Sale
Buccino printed books to hold in your hand
Plain brown wrapper paperback editions
---
---
---
---
---
An Old Belleville Street View of the Mind
Marooned Baby Boomer on the Internet Highway
Learning to Love the Lincoln Tunnel
Do We Ever Stop Missing Our Folks
What Happens to My Stuff When I'm Gone?
Remembering the Soldier Named Above the Street Sign
The Jersey Kid Was a Friend of Mine
---
Themes
---
Links
---
OTHER LINKS
Nutley New Jersey Historical Society