Anthony Buccino is a seasoned business news editor, writer and proofreader with real-time online news expertise backed by web site content editing and design, and published writing.
The New Jersey author published five essay collections and three military history books. His stories of the 1960s earned a 2011 Society of Professional Journalists Excellence in Journalism award. His transit blog on NJ.com earned a 2010 SPJ Excellence in Journalism award. His NJ.com blogs earned 2014 SPJ Excellence in Journalism awards.
During his dozen years at Dow Jones, Buccino wrote and edited business news for The Wall Street Journal, the Ticker, WSJ.com and the DJ/Associated Press business wire. He also edited the daily Dow Jones Canada Market newsletter and the Dow Jones NewsPlus blog.
Editorial skills include writing, line-editing, copy editing, editing, proofreading, editing, research, fact-checking, blogging, Blogger, WordPress, copyright law, layout and design.
Software skills include HTML coding, SEO, CMS, Drupal CMS, Rosebud CMS, Microsoft Frontpage Web page design, Web site design, digital photography, Picasa photo, desktop publishing, digital book publishing, print book publishing, cover design, MS Word, Web page de-bugging, blogging, WordPress, Blogger.
Interests include U.S. military history and local history including creation and maintenance of three local nonprofit historical Web sites.
He has been nominated for the national Pushcart Prize.
---
Catalina Marketing to Go Private In Cash Deal Valued at $1.56 Billion
---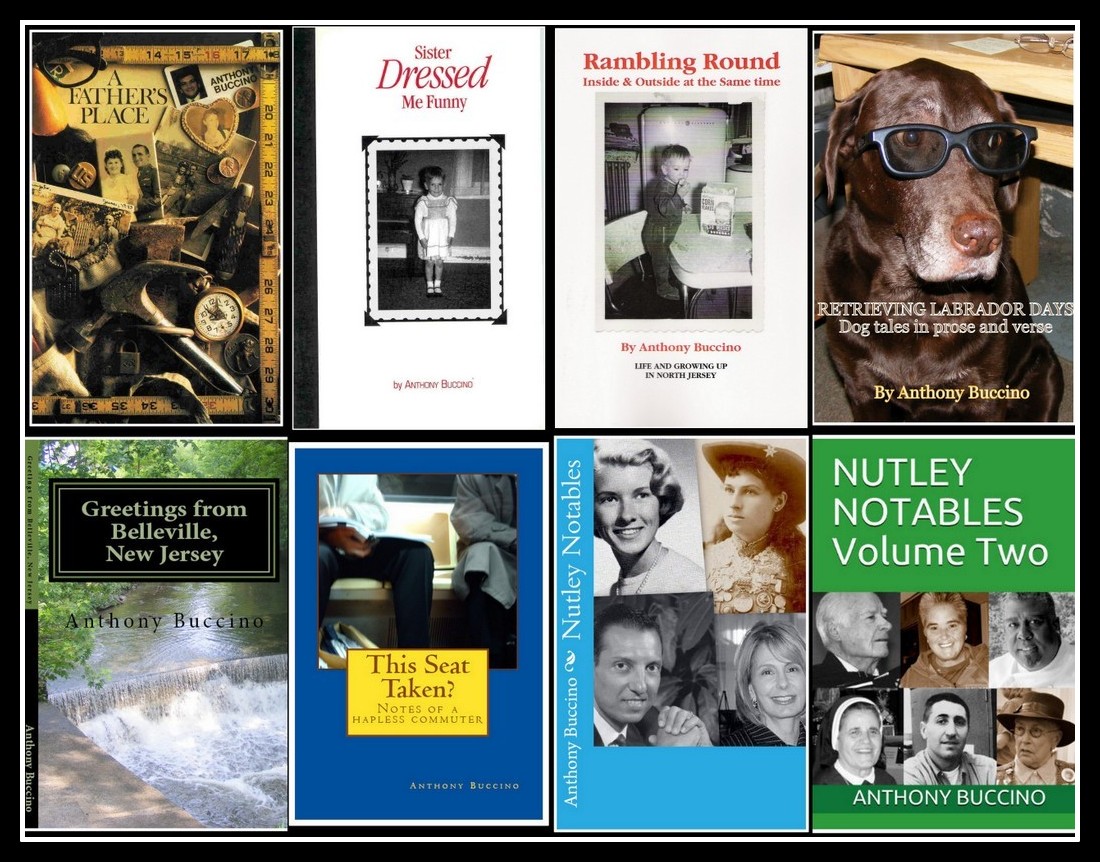 Collected Essays by Anthony Buccino
This Seat Taken? Notes of a Hapless Commuter
Greetings From Belleville, New Jersey
Rambling Round - Inside and Outside at the Same Time
---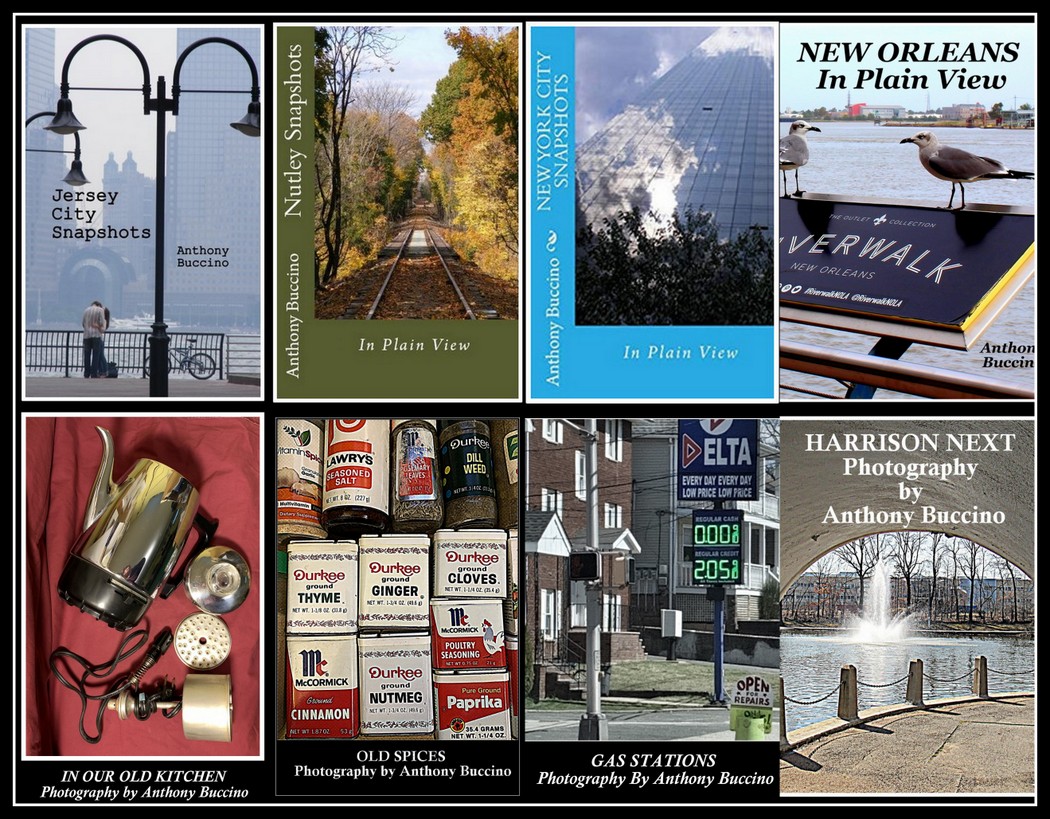 ---
Links subject to change
Anthony Buccino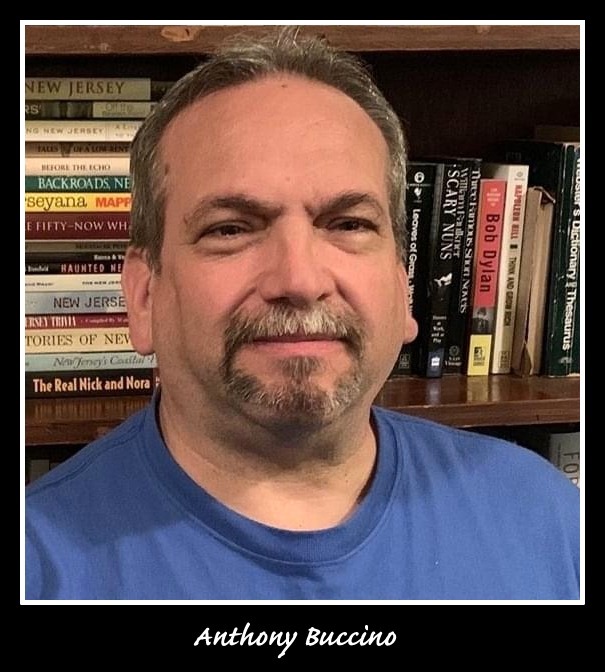 ---
Essays, photography, military history, more
---
---
New Jersey author Anthony Buccino's stories of the 1960s, transit coverage and other writings earned four Society of Professional Journalists Excellence in Journalism awards.
Permissions & other snail mail:
PO Box 110252 Nutley NJ 07110
---
Buccino's Work Has Appeared
The Wall St Journal
Dow Jones Newswires
TheStreet.com
NJ.Com - NJ Voices
Clifton Merchant
Baristanet.com
The Nutley Sun
The Belleville Times
The Independent Press of Bloomfield
The Glen Ridge Paper
The Nutley Journal
The Belleville Post
New Jersey Monthly

Paterson Literary Review
U.S. 1 Worksheets
Rattlesnake Review
Medusa's Kitchen
Voices In Italian Americana
Edison Literary Review
Journal of New Jersey Poets
CHEST
The Idiom
Fox Chase Review
Caduceus
South Mountain Poets Anthology
MEWS
LIPS
More Sweet Lemons
and other places, too!
---