Jay tells me he's got the latest Dylan. Debbie says she likes him, Dylan. They look at me. "What about you, Anthony, you like Dylan?"
I formed my hand into a six-shooter and drew from my invisible holster, getting the drop on them both here in Art Class, "Gunsmoke! Yeah!"
No, not that Dillon, that's Marshal Matt Dillon, they said.
"Not the Mister Dillon, Mister Dillon, limping Chester guy?"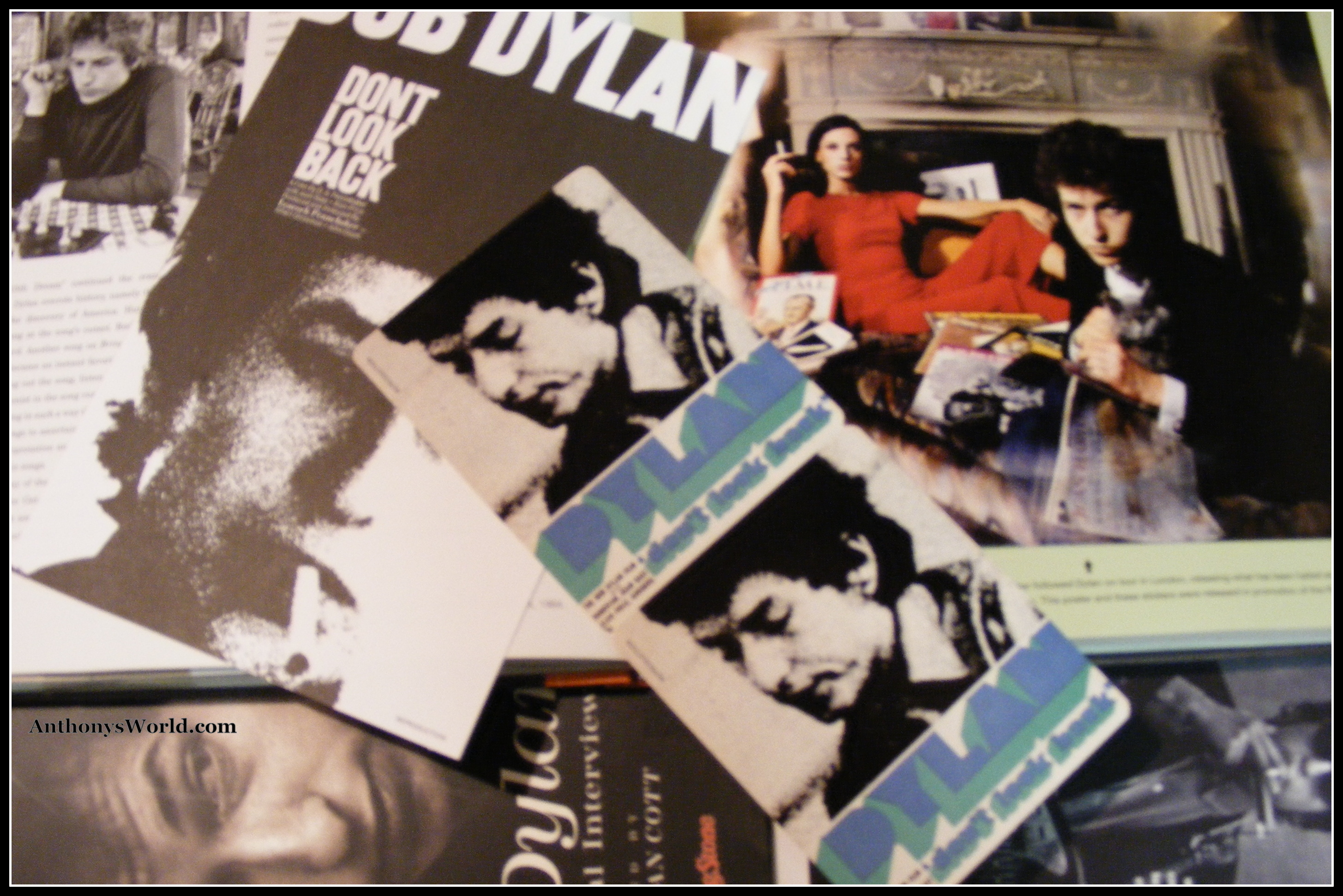 We're talking Bob Dylan. The singer. The Blowing in the Wind guy. You heard Like a Rolling Stone, right?
"Yeah, they sing all those Beatles songs. The skinny guy with the fat lips?"
No, that's the Rolling Stones.
"Well, isn't a rolling stone like a rolling stone?"
Jay says he has every Bob Dylan album.
"Oh, that Bob Dial-Ann, I always confuse him with Thomas Dial-Ann," I finally confess.
This is what we talk about in seventh grade Art Class in Belleville Junior High School.
Years later I find myself writing for the school page of the local Belleville, N.J., newspaper under the late, great editor and friend William Hamilton – a descendent of our country's first treasurer or vice president, or something like that.
So, there we were, a bunch of eager, naïve high school kids who thought we could write something that would get the townsfolk to actually vote to pass the school budget. I wrote a (thankfully) long-lost piece based on George Harrison and the Concert for Bangladesh record. The budget didn't pass, but I was hooked by one-quarter of that two-disc vinyl set that held Dylan singing Dylan tunes -- Mr. Tambourine Man, Just Like a Woman and others. Haven't looked back since.
Now, if on his many travels up and down the coast from Point A to Point B, Bob Dylan had taken any more notice of the working class neighborhoods he might have ridden by on Route 21, well, some of those familiar songs may sound a bit different today.
What if when Dylan visited him, Woody Guthrie was in Soho, the isolation hospital across from School 10?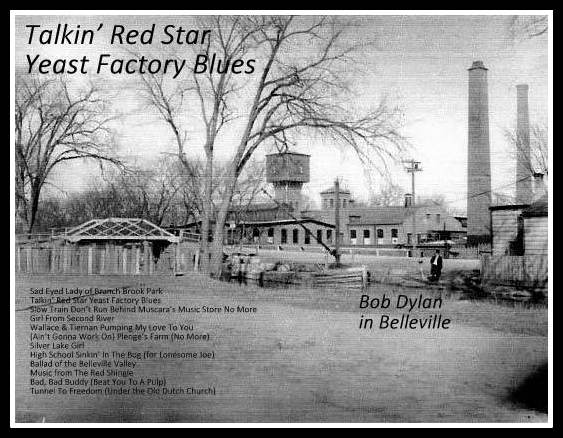 Dylan may have peeked through his back pages and out Woody's back window and fallen in love with the birdies in the trees, and cherry blossoms falling like snow in the park grounds. Heck, who knows, Dylan may have put down stakes for a while, penning "Highway 21 Revisited" with such songs of local flavor as
Sad Eyed Lady of Branch Brook Park

Talkin' Red Star Yeast Factory Blues

Slow Train Don't Run Behind Muscara's Music Store No More

Girl From Second River

Wallace & Tiernan Pumping My Love To You

(Ain't Gonna Work On) Plenge's Farm (No More)

Silver Lake Girl

High School Sinkin' In The Bog (for Lonesome Joe)

Ballad of the Belleville Valley

Music from The Red Shingle

Bad, Bad Buddy (Beat You To A Pulp)

Tunnel To Freedom (Under the Old Dutch Church)
Who knows what other local musicians could have fallen under Dylan's spell had he lived in our town for a while? Would have been nice to hear Denise Ferry, Peggy Santiglia and Arleen Lanzotta, aka The Delicates, sing backup on a few of his tunes.
And Susan Narucki could have done some fantastic operatic versions of Dylan classics. Her brother John would have gone apoplectic rushing to get his own basement tapes made. And could you see Joan Baez beaten out by the release of "Connie Francis Sings Bob Dylan"?
Heck, the Four Seasons included Don't Think Twice on "Edizione D'Oro".
Instead of hooking up with The Hawks, maybe Bob Dylan would have rocked with Belleville musicians Mark V band members Lon Cerami on lead guitar, Tony Montanino on bass, Richie Eder on drums, Ron Hackling on keyboards and George Snow on rhythm guitar. Now, those guys rocked the '60s (and some of them are still rocking today).
Would My Chemical Romance have a different sound had Mickey and Gerald Way and that other kid from Belleville grown up listening to Dylan playing out on the fire escape of the Rossmore boarding house? And catching his midnight shows down the block at the Capitol Theatre?
In April 1975, when John Narucki and I met Allen Ginsberg at Rutgers Newark, the famous poet recalled the trains that ran through the industrial parts of Belleville. But that's about as close as Belleville ever got to being in a Dylan song. That's one less mention than Ashtabula.
Since Dylan probably never even stopped for gas in Belleville, or stayed at a Belleville motel when performing at NJPAC, we can't depend on the man who celebrates his 70th birthday on May 24, to sing the songs of Second River. Guess that means it's up to me…
---
From Greetings from Belleville, New Jersey, Collected writings by Anthony Buccino
Bob Dylan in Belleville, 1960s first published on Belleville-Nutley Patch, May 23, 2011
© Anthony Buccino
---
You might also like:
Bad Haircut: Stories from the Seventies by Tom Perrotta
Joe College: A Novel by Tom Perrotta
---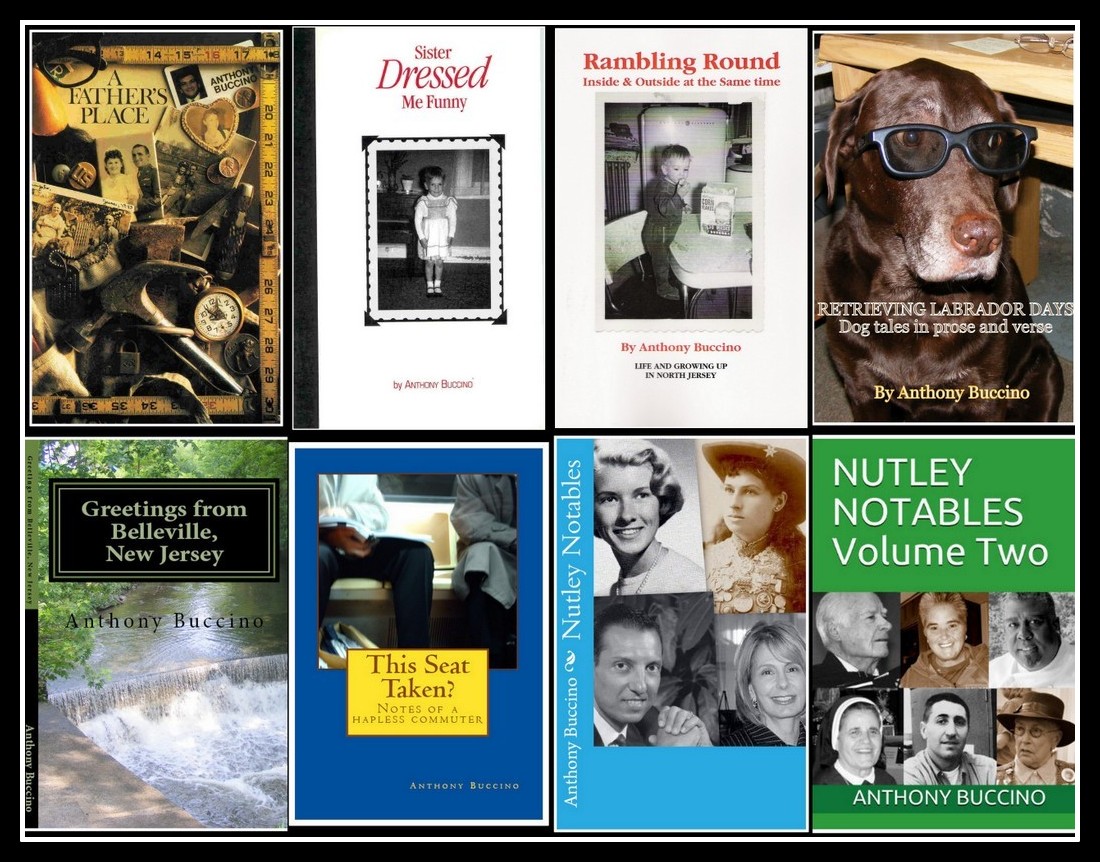 ---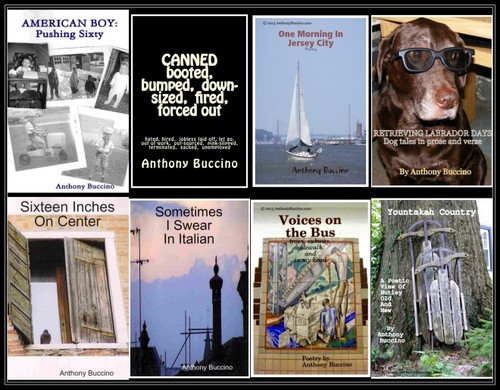 ---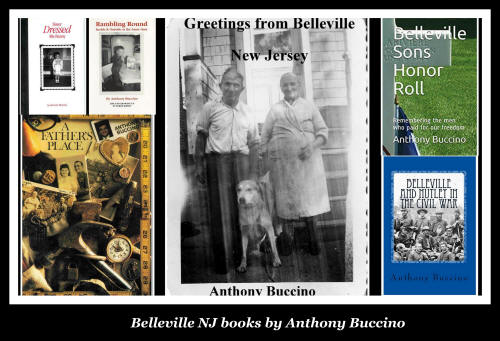 ---