Nutley, N.J. -- William Falduti had his 20th birthday in France. Two months later, in December 1944, the Army corporal was a Jeep driver with the 82nd Airborne 505 Parachute Infantry Regiment delivering mortar shells to frozen Allied outposts defending the crossroads at Bastogne, Belgium.
The German troops desperately need to take the crossroad. Bastogne was critical to the success of the Battle of the Bulge, Hitler's last gasp effort to end the war on his own terms. Bill 'the battling bastard of Bastogne' wasn't going to give up without a fight.
In early 1943, the Milton Avenue, Nutley, resident saw all his friends get drafted. "All my friends were leaving, and I said, I want to go with them."
"They were drafting all my friends around here and I'm waiting. I'm still waiting. I went to the Draft Board and said 'take me too, with all my friends.' "
He told the Draft Board he was 18 and ready to go. They obliged, sending him first to a cavalry unit "with real horses" in Fort Riley, Kan.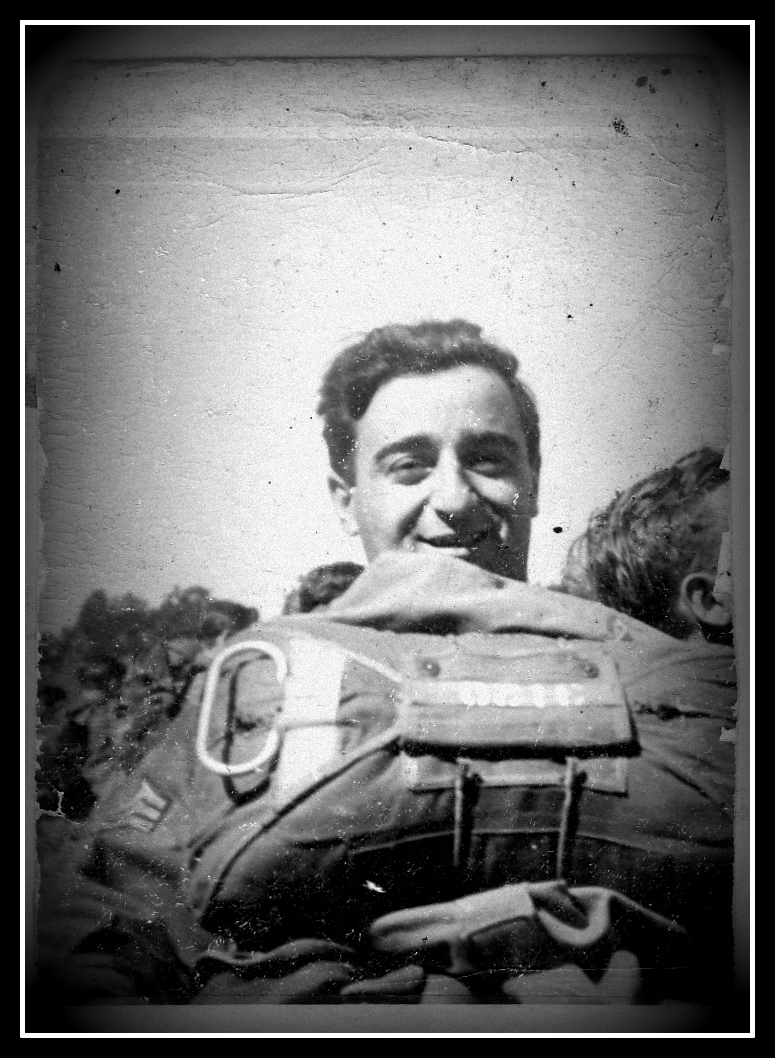 He transferred to the 82nd Airborne at Fort Benning, Ga., where the short, scrappy Italian kid from Nutley toughened up, bulked up and learned to jump out of airplanes day or night, and fight his way through anything. "We did jumping and calisthenics – to build our ego and body at the same time," he recalled.
Falduti's unit parachuted into Normandy at 2 a.m. on June 6, 1944. He says it was so cold in that airplane he was looking forward to jumping out and into the enemy stronghold. He made contact near St. Mere Eglise.
By December these trained fighters were bored sitting in reserve in a French village. In fact, they stirred things up so well, they were asked to leave.
Unaware of the scope of the German offensive, Falduti's unit found itself in cold unheated trucks travelling into the center of the action.
Hitler's goal was to split the Allied forces and seize the port at Antwerp. To do that, they needed the crossroads at Bastogne. The month-long Battle of the Bulge involved more than one million soldiers. American losses were 81,000, including 23,554 captured and 20,000 killed.
Falduti received specialty training at Fort Bragg, S.C., so that after he jumped out of the airplane, on the ground, in addition to being proficient with every kind of firearm, the soldier learned how to handle a Jeep with a supply trailer and deliver 81mm mortars and other supplies where needed.
It was the coldest winter in Europe in a long time. The foul weather kept the Allied air force on the ground. "I'm five-three and the snow was up to my butt," he said.
His unit occasionally found refuge in farm buildings. Falduti recalls sleeping with cows and horses. The smell was something else but the warmth was worth it, he recalled.
Falduti got frostbite in the edges of his fingers and toes. To this day it still kicks up. But his was not as bad as some guys. He earlier recalled GIs breaking off their frostbitten toes and discarding the blackened digits as you would a cigarette butt.
Falduti got his first Purple Heart at the Battle of the Bulge when shrapnel from an artillery shell ripped into his leg. He was patched up and set back to his outfit.
He and a lieutenant went on a patrol in their Jeep and "bodily connected" the 1st Army with the 3rd Army under General George S. Patton, Jr. The great risk and danger of this patrol earned Falduti the Bronze Star.
---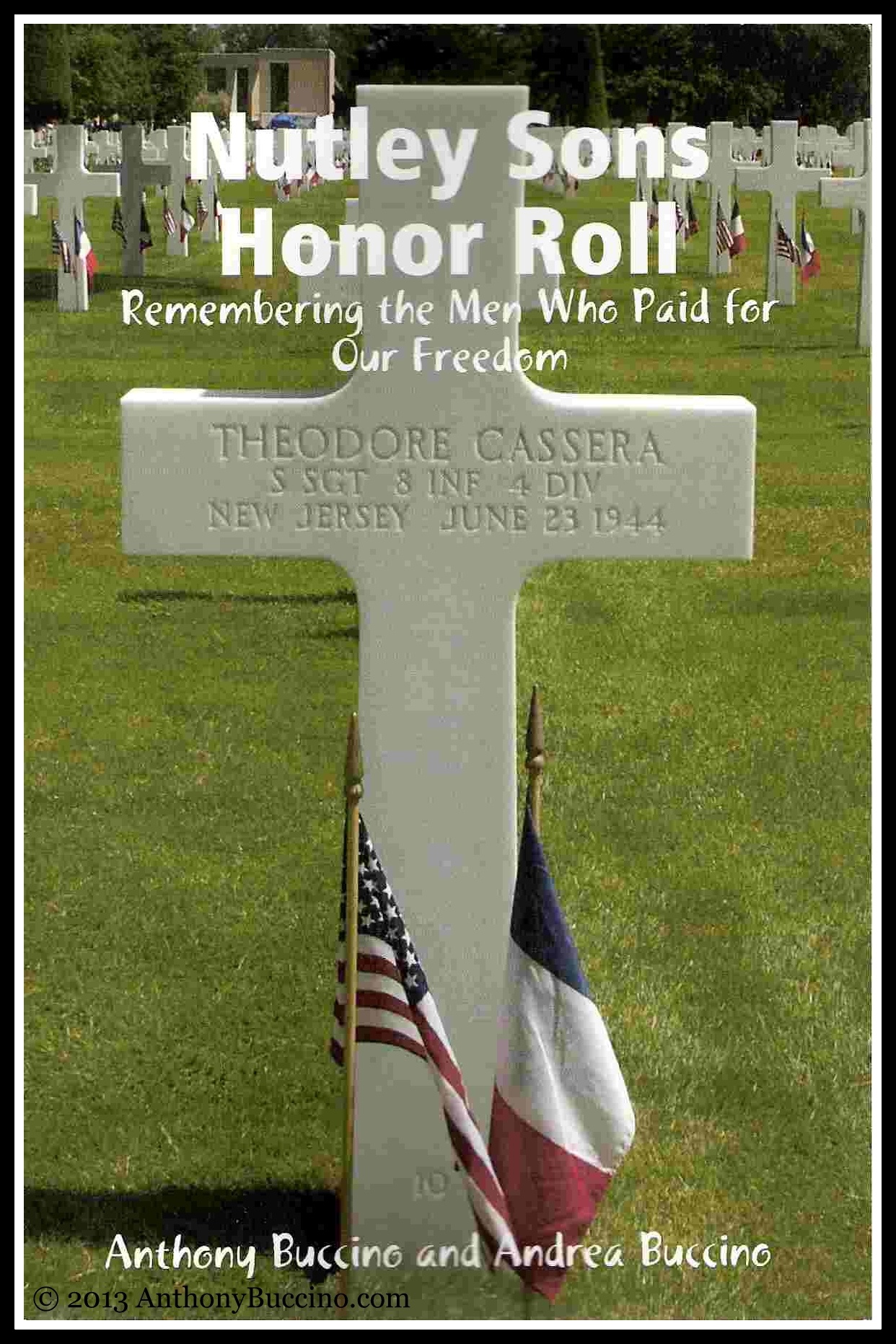 Source: Interviews by Anthony Buccino
Adapted from Nutley Sons Honor Roll - Remembering the Men Who Paid For Our Freedom.
---
Nutley Sons Honor Roll - Remembering the Men Who Paid For Our Freedom
by Anthony and Andrea Buccino
Biographies about the more than 130 Nutley sons who died while in service to our country. In the past century, 138 Nutley sons died while in service to our country. World War I took 17. World War II took 92 sons. The Korean War era took 12 sons. The Vietnam War took nine sons, and preserving the peace during the Cold War set its toll at eight Nutley sons. Here, in one source, beyond the names of the fallen, are their stories, and some veterans' stories.
Military history, biography
---
Nutley Sons Honor Roll - Normandy Invasion Web Site
Read more: D-Day by Anthony Buccino