(Nutley, N.J. 1944) – A description of fighting in Normandy is recounted in a letter received this week from Lt. Lowell Liebau, son of Mrs. Charles Liebau of Franklin Avenue, by the editor of the Sun.
Lt. Liebau's letter, written from a French chateau, read as follows: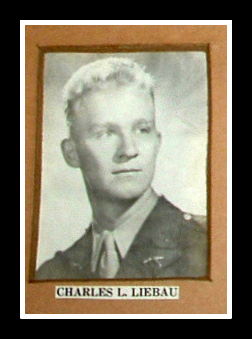 "While it is raining very hard in Normandy today, our outfit is in a position to the rear of the front lines. We can still hear plenty of gunfire not so far off, but we have time to catch our breath and think of the folks at home without having to worry about making a dive for a foxhole to escape shellburst.
"In this letter perhaps I can give you a sketch of fighting since D-Day. Much of our time is spent digging foxholes and building bombproof slit-trenches. After his baptism of fire a man soon learns the necessity of a deep foxhole. Battle wise infantrymen will always be seen improving their shelters and tunneling horizontally for protection against overhead shell burst (time fire).
"Ever since we hit the beach, our outfit has been on the offensive. We have been hot on the heels of "Heine" and have driven him from hedgerow to hedgerow. Our artillery has given the infantryman and the tankers close support so vital to offensive action.
"Our company hit one especially tough spot and had to attack a small village four times before the Yanks behind could pass through unmolested by enemy machine gun, mortar and 88 millimeter cannon fire. The first time we hit the village, "Heine" was caught napping and many were taken prisoners clad in underclothes.
"Our pleasures and luxuries seem few and far between. After a month's campaign, we welcome the chance to shower and get a clean issue of clothing. Hot "chow" seems like steak and french fries in comparison to the boxed "K" and emergency "D" rations.
"Now for a word of praise for our buddies the medics. While the battle is still high pitched, these unarmed soldiers fight their way through 'hot lead' to drag in and tend to their wounded comrades. Their inexhaustible efforts will never go un-recognized in the eyes of the combat infantrymen.
"While we are tossing bouquets, let's exalt the efforts of Uncle Sam's Army Post Office boys who see to it that we are never without a daily mail call. You folks at home can't realize the joy of one small letter to a 'frontliner.'
"Presuming this letter will go to press, I'd like to put in a personal 'hello' to all my friends in Nutley."
Sources – Nutley Sun, Blue Star Mothers Album
---
(Oct. 6, 1944) – Lt. Charles Lowell Liebau was killed in action in France on Sept. 16, his mother Anna Liebau of 422 Franklin Avenue learned this week. The son of Mrs. Liebau and the late Charles I. Liebau served with the 355th Infantry, Company B.
---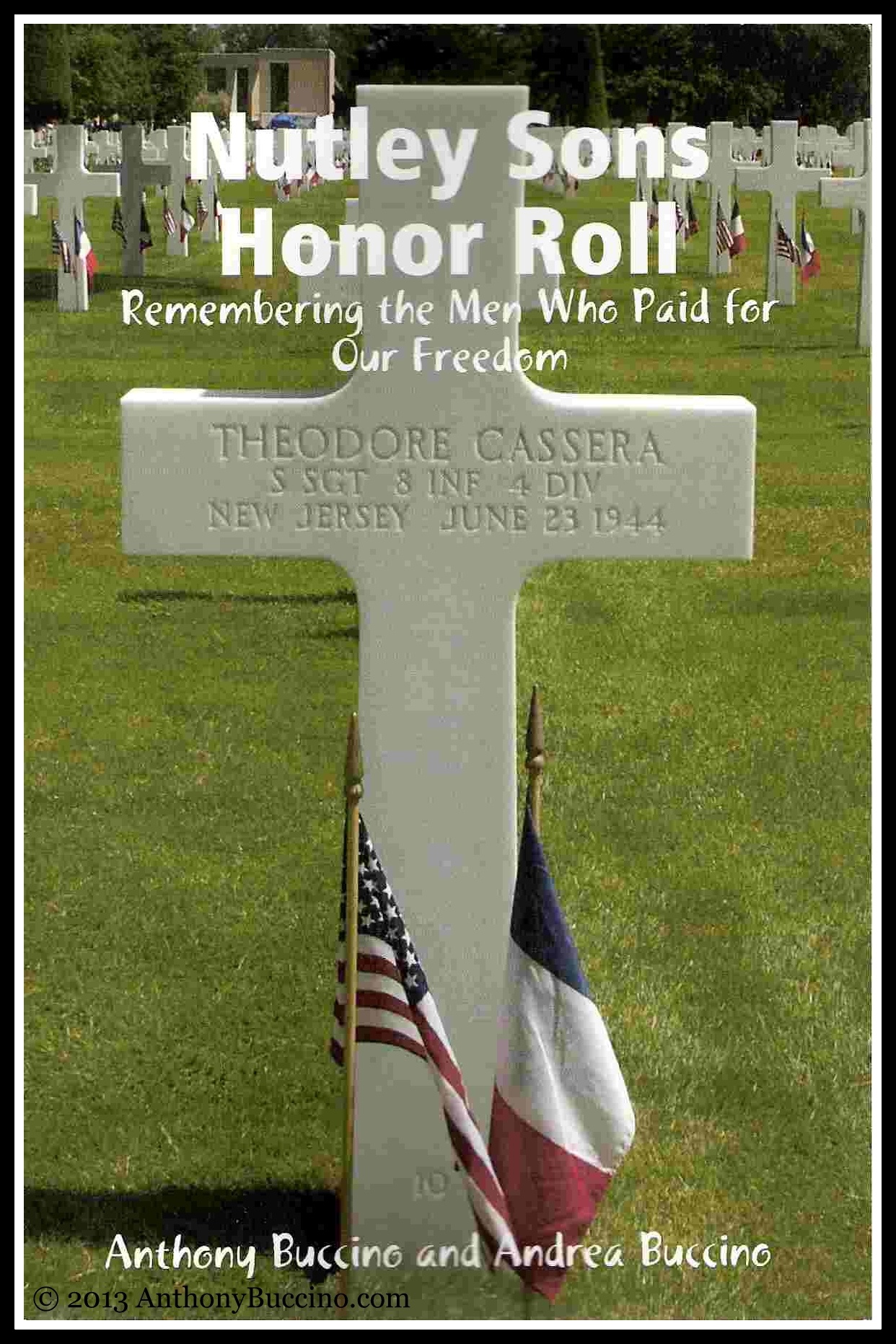 Nutley Sons Honor Roll - Remembering the Men Who Paid For Our Freedom
by Anthony and Andrea Buccino
Biographies about the more than 130 Nutley sons who died while in service to our country. In the past century, 138 Nutley sons died while in service to our country. World War I took 17. World War II took 92 sons. The Korean War era took 12 sons. The Vietnam War took nine sons, and preserving the peace during the Cold War set its toll at eight Nutley sons. Here, in one source, beyond the names of the fallen, are their stories, and some veterans' stories.
Military history, biography
---
Nutley Sons Honor Roll - Normandy Invasion
Read more: D-Day by Anthony Buccino