Saturday night I stood in my fourth-grade classroom for the first time in 48 years. A young girl conducted an alumni tour. I said, out loud, unfiltered, "I was sitting here when they told us Kennedy was shot."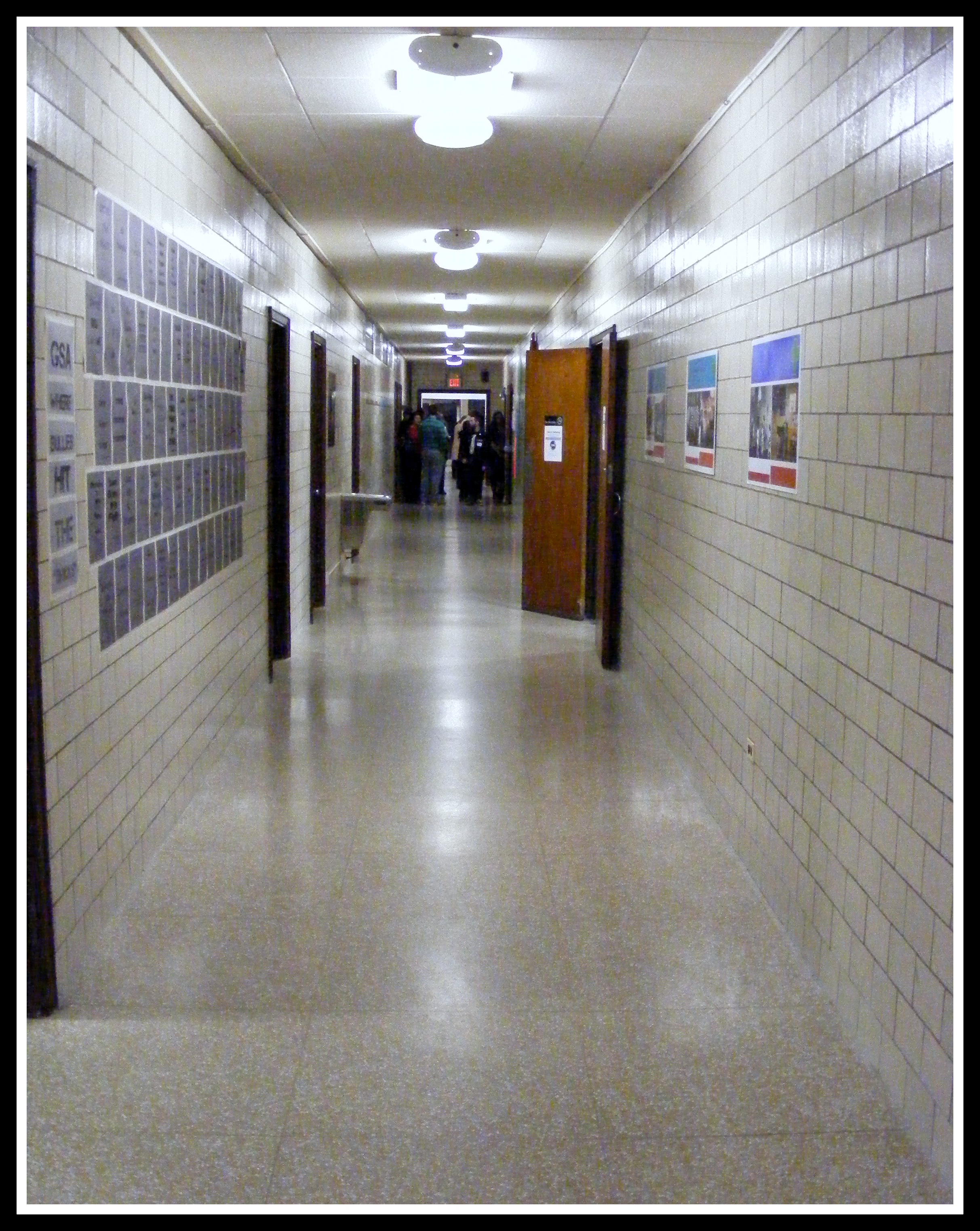 The pubescent guide continued to explain how the room is used today, but I was years away. By the time my mind was in sync with her, we were down a level and outside the dreaded principal's office. I shivered waiting for that bowling ball in flowing black robes to rumble into the corridor.
I never had much love for school. I was ready to drop out in second grade but somehow hung in so I'd enjoy going to high school class reunions. I've been to four, including the 25th and the 40th.
Every time I go I wonder why. Not just why do I go but why does anyone go? Sure, we have a lot in common. Mostly we were all born in the same year, mostly had the same teachers, and carried the same books to the same classes. But that's all a coincidence of place and time. We all happened to be born about the same time and live in the same area; A fluke of the universe.
Why do a reunion, for catharsis, closure or both? Maybe it's neither.
We never know what to expect when we show up. Will everyone else appear older through our graying eyes, have those heart-breakers finally aged? You'll see a lot of people you don't remember, never knew, never talked to, didn't like, don't like you, the bullies, bullied and beauties.
Oh, the reunion is a sensory flashback that plays your old life like someone drowning might see. The past is flashed for good and goading, and the more I write about my life so far, the more I find this isn't unique, and my past, too, is universal.
---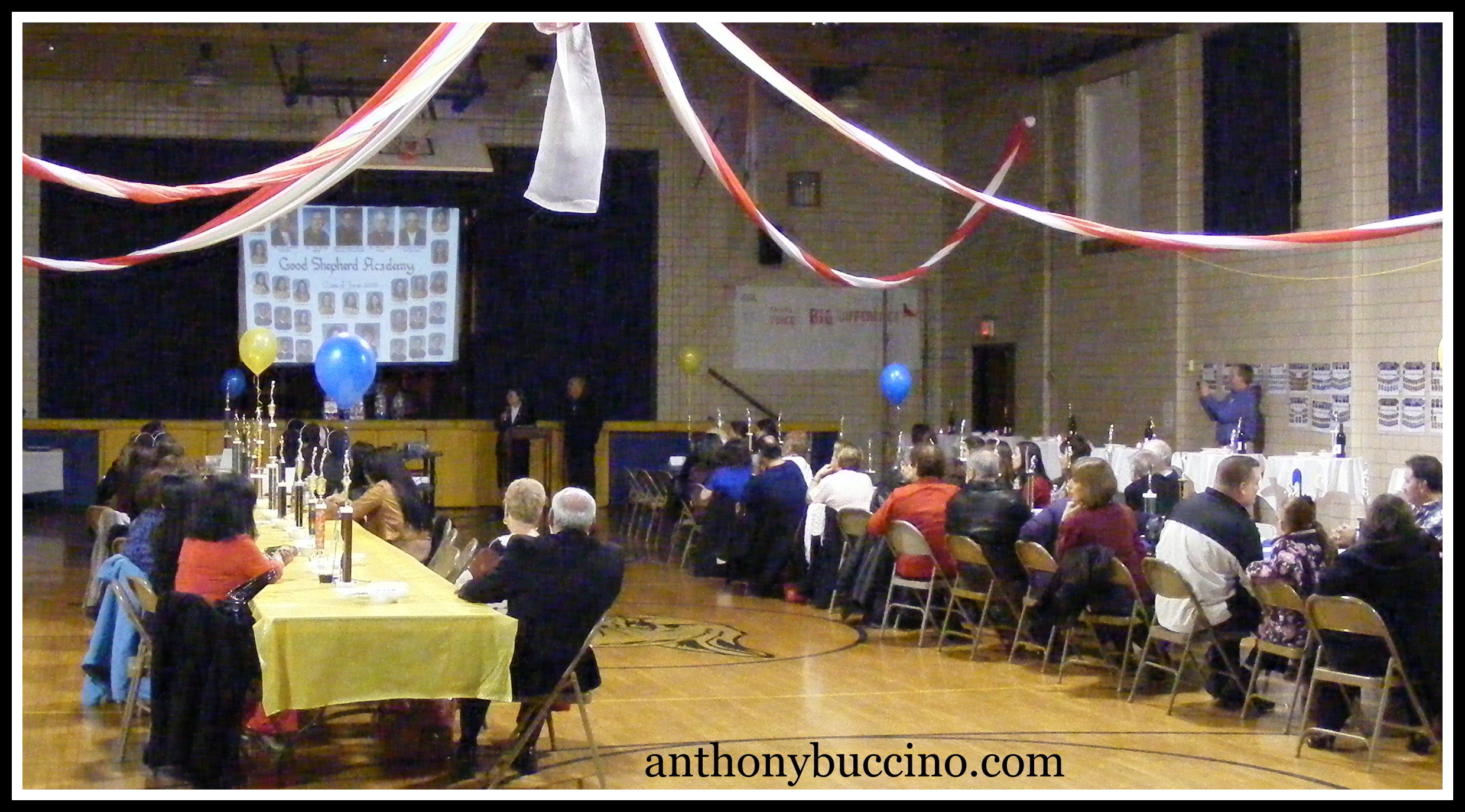 Saturday was open to anyone who went to one of three parochial schools in town. I got to go even though I was paroled after fourth grade to a public school. No uniforms, no ties, and the teachers didn't paddle you. I needed a half-way house for the transition.
And the more I stood in that old gym the more forgotten memories -- ghosts, holy and unholy -- engulfed me. Gone from the hallway were the statues the older kids told us jumped down from their pedestals and did The Twist.
I have cousins and have met people who say those school years were the best of their lives. It wasn't like that for me. I was always scared to death, afraid to get out of my seat to pick up a dropped pencil, frightened of the mean-faced teacher, the paddle and the pointer, too.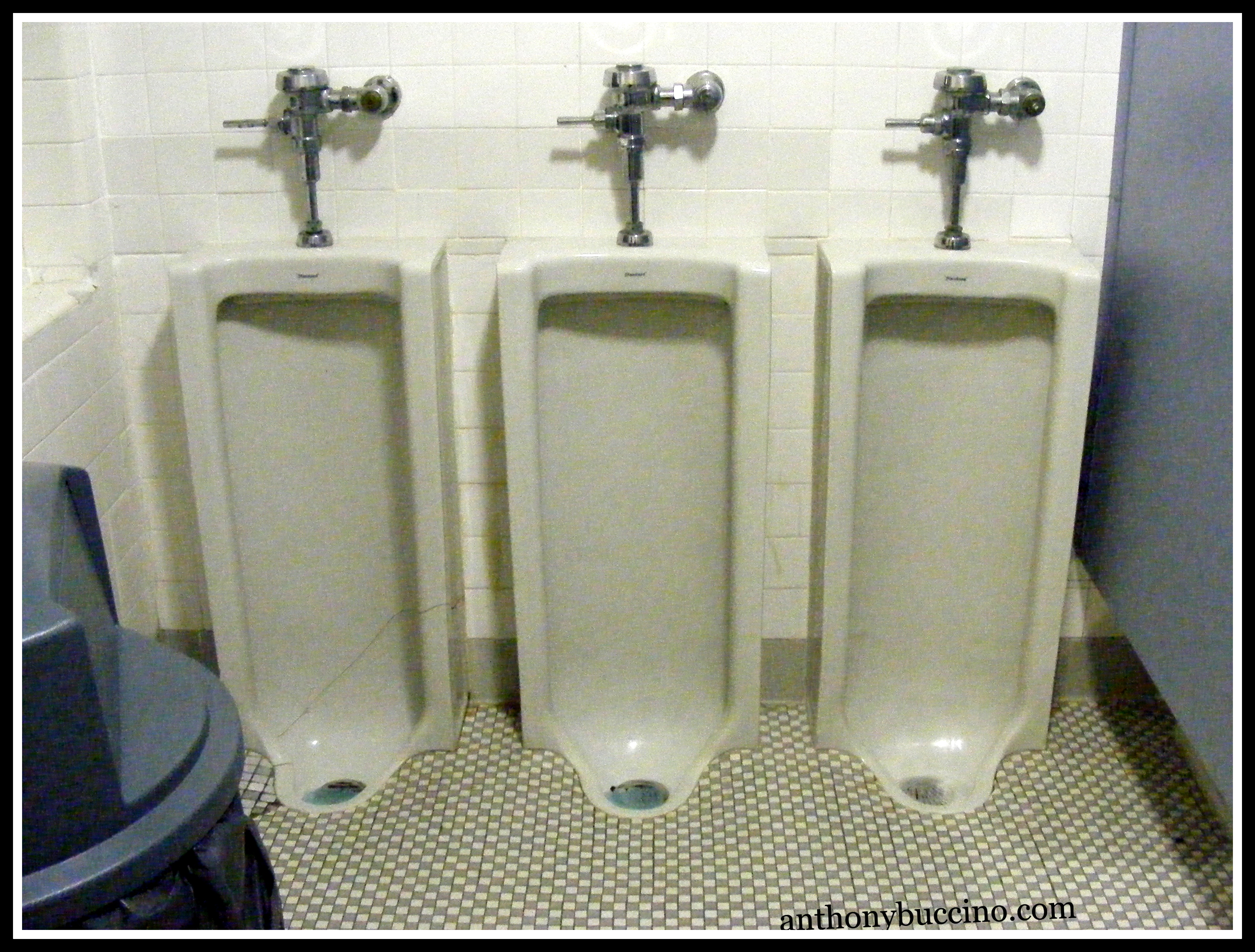 If only I could blame the wine. Was I there to face demons or cast them out? Or better still to lock the past in the past? With luck, life is long, so why waste it living in the past?
Perhaps it's time to trust Elizabeth Bennet, "Think only of the past as its remembrance gives you pleasure." And pass the reunions.
Sure, I was glad to say that was my kindergarten, that was my first grade class room, and down that hallway my second and third grade classes. And I knew where the cafeteria was though I never ate a hot meal there. And of course, the principal's office and the hideous boys' lavatory.
I had Sr. Joann in 3rd grade, and Sr. Lenora for reading. I described them both in Dressed By Nuns in Sister Dressed Me Funny. They took four of us boys and strip-searched us in the boys' lavatory. So, is it cathartic to flush those urinals, or kick them or spit in them? Would that give me closure? It's been fifty years, that's a long time to carry an innocent violation.
But most of these memories are as fresh as yesterday.
I could only anticipate the feeling of walking into that old gym. Trepidation, but a calmness because most of those mean teachers are probably dead now, and I'm not a three-foot tall 8-year-old, but over six-foot tall and probably could take on the biggest nun they can throw at me. If only I could stop whimpering.
The people Saturday night were all friendly. You could see a lot of mini-reunions among childhood friends. And though the years have taken their toll, even I could recognize faces from the old neighborhood.
The principal of the latest incarnation of my parochial school asked me if I had any good memories from the school. Well, they did teach me to be honest. How could I lie to a nun? So, I answered, no, I can't think of any.
There was that 4th Grade lay teacher who had a few boxes of leftover Christmas cards that hadn't sold. She told me she'd buy them and give me the credit and I could go on the trip for the winners to see the Cary Grant - Audrey Hepburn movie Charade at Radio City Music Hall.
And it was that same teacher who had a rule that if you didn't do your homework you had to stay after school. What she didn't realize was that all the boys in class had a crush on her blond daughters who were in a lower grade and always came to her room after school.
It took until now to remember that life is not like Leave It To Beaver or Dennis The Menace, where the show's problem is solved inside 30 minutes. Or even Charade where the good guys win in the end.
So, why do people go to reunions?
I've been to a few reunions. My 40th high school reunion was in October. We just squeezed it in this year. I was on the committee this time. Talk about rounding up cats! I called a list of people to invite them and none of them called me back.
I went to the 20th, or was it the 25th, and one or two in between.
So, I should be able to tell you why I went. To see old friends? Well, yes and no. I could have just as easily had all my high school friends to my house or had a reunion with them in a phone booth.
But I think it's curiosity. How did all of them change? Who's dead? Who's in jail? You want to see if that old flame might show up, this time fat and old, while no one notices your changes because you look exactly the same now as then.
I'm a writer, so I'll borrow a line from a Dar Williams song, I remember myself, that's the work that I do. That must be why I go. But why in the world would you go?
---
© 2012 by Anthony Buccino