At the end of the day, you may wish you had spent it sorting screws in the jars on your tool table, but as a photographer itís your duty to know every photo youíve ever shot, the who, what, where, when, and what was I thinking when I took this shot.
What amounts to a lot of photos? Itís all relative. My ancient, free, and no-longer supported photography program says I have 1,747 folders with 397 recognized faces and about 25,000 unknown faces (weíll get to that shortly). My Pictures folder says Iím using 194GB for 80,002 files in 1,207 folders. And thatís only on my PCís hard drive.
When the digital wave began some time in last decade or two, we had progressed from big floppy discs to small so-called floppy discs to larger capacity CDs and DVDs, external hard drives, portable hard drives, and memory sticks. I have lots of photos stored on CDs, DVDs and memory sticks in fireproof boxes. In a fire, I think the boxes would survive but the plastic inside would melt. And there must be a half dozen or more external hard drives of various capacities around here, too. Lately, my photos seem to be backed up on the Cloud, (really just someone elseís computer somewhere).
The fun of having so many photos is that you might have a photo of everything, well, somewhere in your files or folders on your hard drive. I have digital photos from 2005 and all the years in between. Finding that one photo of something you know you took and have on your hard drive, thatís quite a challenge of a sort.
Picasa 3, from Google was created in 2003 and, allegedly, last updated in 2015. So, a few weeks ago I searched YouTube and found a tutorial for the software Iíve been using since practically forever.
While ho-humming through the video, I learned something new! I saw what all those other toolbar buttonsí functions were. One of the tabs under View was Tags. Holy Moly, I never thought to learn I could do this with my ancient software. With this new found knowledge I slipped into the rabbit hole of tagging all the photos in those 1,200 to 1,700 folders on my hard drive.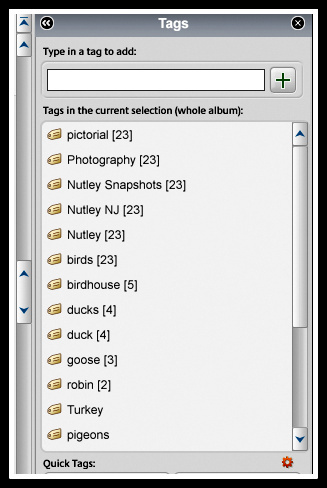 Okay, so, there was no way I could tag everything, however, itís important that I try to tag my most important photos and make a habit of tagging all my new photos as part of my post-processing. [Please donít tell me Iím the only one who never did this until now.]
Tagging is important. When itís done, you can find anything with a simple search. Even my old free and ancient software has a search feature. Hey, I knew about this before the video, okay.
Not only will you be able to find your photos faster when they are tagged, but when you post tagged photos online (in most cases) the meta tags help search engines find your photo in the world wide web. Your online photo would have a better chance of showing up in a web search for a topic or place with your tag, Lincoln Memorial Sunset, Washington DC, than if it is IDíd as IMG_4832-001.
In my ancient program I can tag an entire folder with the same tag and get into more detail with individual photos later.
Meta tags or just plain tags, can be as specific or as vague as you wish. Some of your personal abbreviations wonít mean much to a search engine. In fact, you may want to remove some tags before you post a photo on the internet.
Here are some suggested tags: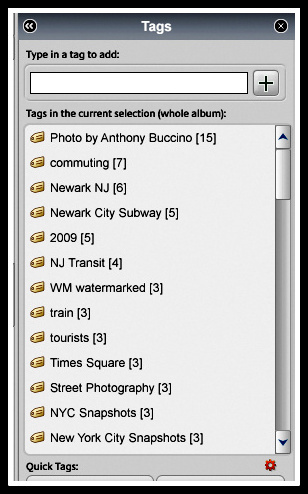 Year, place, event, high res, low res, portfolio, camera, lens, people names, family, favorite child, children, grandchildren, pets, item, statues, toys, GI Joe, Barbie, meme, self, photo by me, driving, flying, swimming, eating, trees, prey Ė predator, yearbook, news clippings, high school, and other peoples. Did he say favorite child?
As camera club photographers of all levels, we might tune our tags to include iconic, landscape, nature, seascape, architecture, creative, portrait, environmental portrait, candid, animal, wildlife, weather, season, fire, sky, travel, fine art, WM, copyright, holiday, awards, and club competition.
Letís get very specific with tags such as street photo, night photo, street photo night, street photo empty, street photo people, street photo Ė sun, street photo shadows, street photo morning, street photo golden hour, street hour Ė traffic, and streetcar.
Or name each specific portfolio of your work; street, landscape, nature, etc.
Tagging pictures can become an OCD photographerís consuming passion. When it comes to putting whatís-what to photos, we could be like Mr. Monk obsessing over each photo until we have no time to take new photos! That will never do.
© 2020 Anthony Buccino
---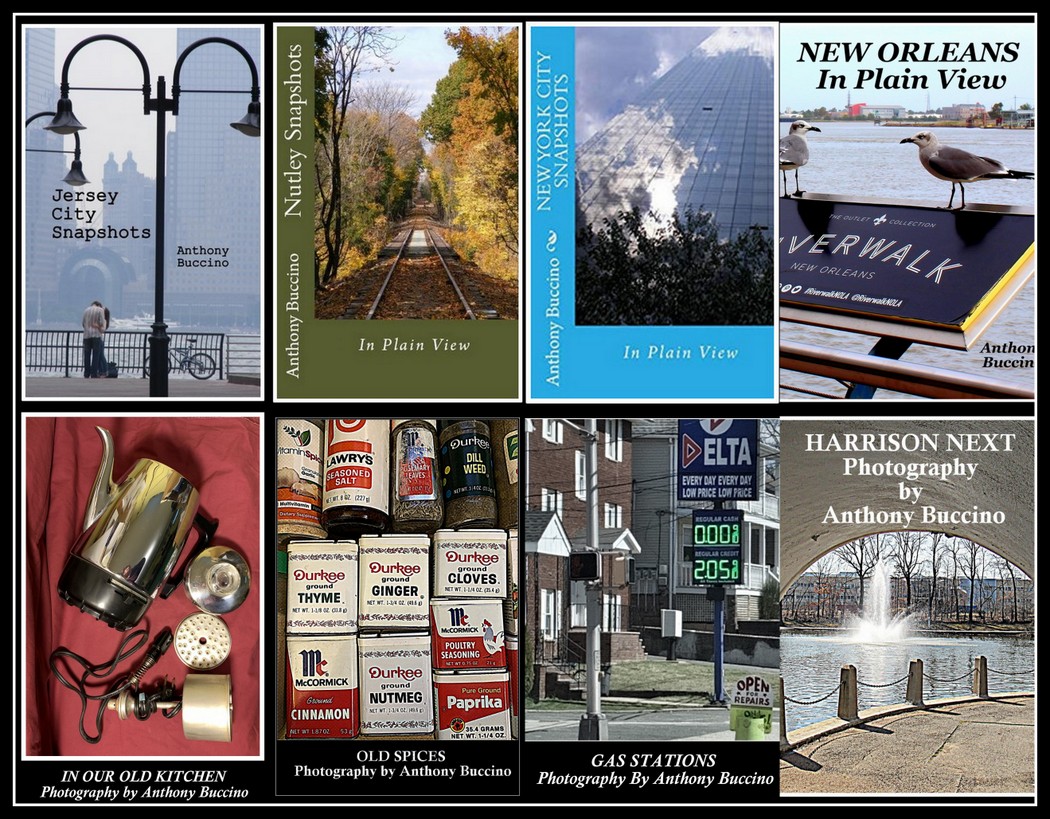 Buccino Photo Collections of NOLA, NYC, Nutley, Jersey City